Skip to Content
Party Your Paws off in Yadi's Yummies' Pet Party Room
Yadi's Yummies has a pet party room where you can gather and celebrate your furry companion's special occasions. You can rent the party room by itself or purchase our special birthday party package. The space provides room for six guests. You can celebrate with fun games and activities like our photobooth with different backdrops. Contact us today to schedule your pet's next party!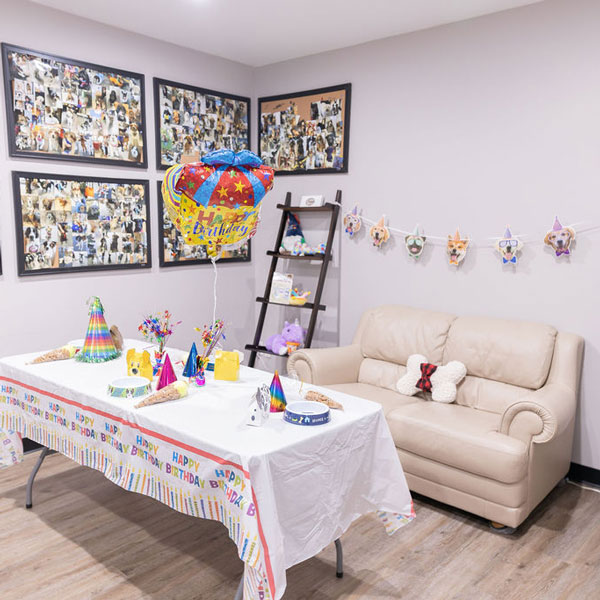 Pet Party Room Rental Rates
We offer our pet party room at different rates depending on the level of additional services you require. You can rent the room by itself and use your own decorations, or you can let our party planning team decorate the space for you. The rates for our pet party room are:
Standard Room Rental: $25 per Hour
Decorated Party Room: $60 for Every Two Hours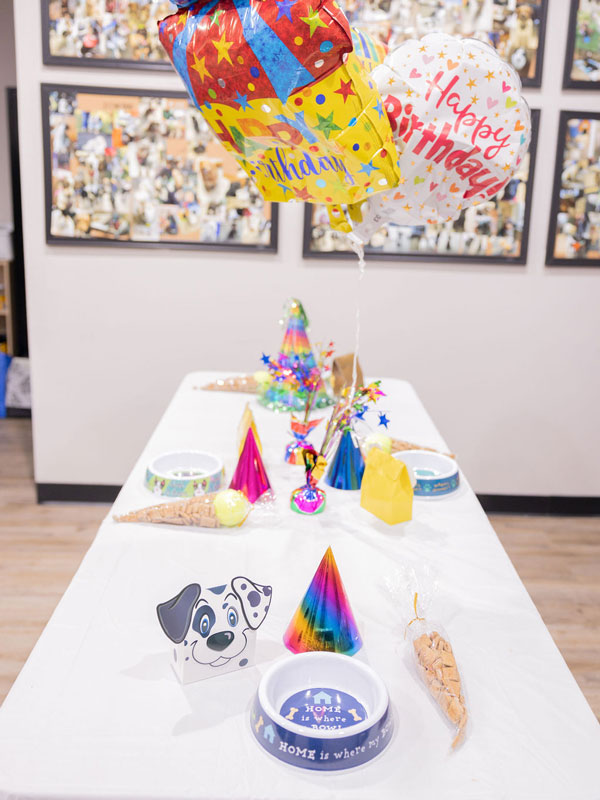 Make the Occasion Special With a Birthday Party Package
The felines and canines in our lives deserve to celebrate their birthdays just as much as anyone else. We offer a birthday party package that makes planning your pet's birthday a breeze. We'll give you a space where your pet and all their friends (human or not) can comfortably gather. The birthday package involves:
Fully Decorated Room
Birthday Bandana
A Special Treat for the Birthday Dog or Cat
Hats
Birthday Gift for the Birthday Boy or Girl
Six guest Capacity
$100 for Every Two Hours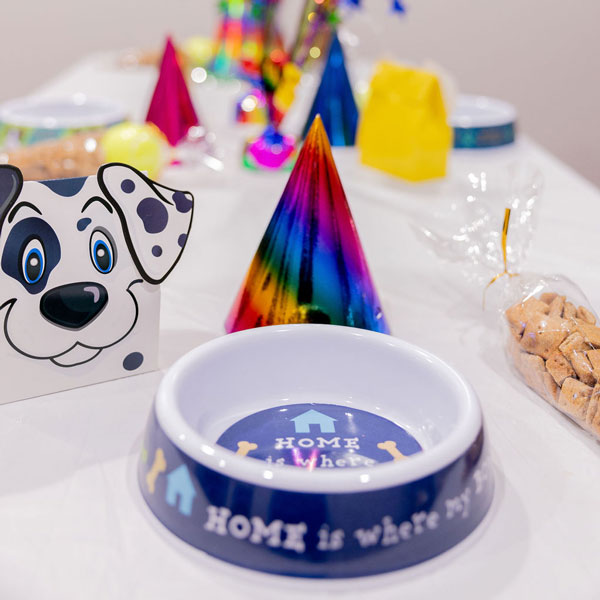 Additional Party Services
When you celebrate your pet's special occasion in our party room, you can pick and choose special add-on features to take your event to the next level. You can add additional guests if you want more than six people to attend. You can arrange for a special birthday cake for your pet or refreshments for the humans. Our add-on services include:
Pet Birthday Cakes
Pupcakes for Party Guests
Treats
Refreshments for Humans
Additional Guests
Celebrating the Pets in St. Peters, MO
Come party with the team at Yadi's Yummies. We offer a room made for cats and dogs to enjoy their special events. You don't have to get stressed out if someone has an accident or starts barking. Our space is designed for that. If you are interested in celebrating your furry pal's next big day with us, call us or fill out a contact form.